Our Ministry Team.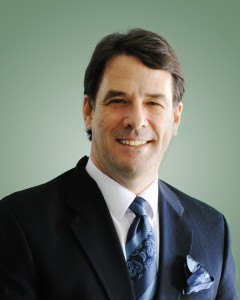 Senior Pastor John Heiss has ministered in Word, Worship and the Arts as a speaker, singer, pastor and educator in churches, conferences, schools, and seminars in the US and nations around the world for over thirty years. Originally from Plainview, NY, John had a powerful encounter with Jesus that transformed his life right before entering college. Upon graduating from Westminster Choir College, John served at Wellspring (then known as Martinsville Christian Fellowship) in its early years but moved to Elim Bible Institute near Rochester, NY where he was ordained and served as Director of Music.
In the mid-nineties, John returned to Martinsville, Virginia to pastor the church, and became lead pastor in 1999. He has written, produced and recorded many projects over the years and has directed and performed in many venues. John ministers prophetically with a compassionate heart through word and song that lead many to encounter the powerful presence of God. John desires that everyone would walk in intimate relationship with the Lord Jesus and partner with Him to see the world transformed by God's love, grace and holiness.
John and his wife, Mary Anne have two children, Elizabeth and Daniel, who own and operate the Daily Grind Coffee House in Martinsville and also serve the Lord in ministry.
---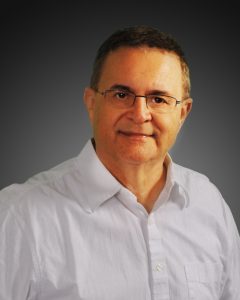 Associate Pastor Ronnie Ashworth is a native of the Martinsville & Henry County area. He came to know the Lord in 1979, and as a new Christian attended Martinsville Christian Fellowship, which later became Wellspring Fellowship. The Lord began in those early years to raise Ronnie up in the area of praise and worship, playing bass guitar as needed with the worship team and later playing acoustic guitar to lead worship. Ronnie was set in as worship leader at MCF in 1987 and continued to work with the worship team there for about six more years, until early 1994.
In the years between 1994 and 2008 Ronnie attended other churches. He attended Church in the Foothills in Patrick Springs, then known as Harvest Worship Center, and he later attended Living Word Church in Collinsville, Virginia, for ten years, serving as Elder and Worship Leader. During those years at Living Word Church the Lord began to use Ronnie on a regular basis in teaching of the word.
In 2008 Ronnie returned to the original church that had been MCF, which had been reformed as Wellspring Fellowship. In 2012 he was ordained through Wellspring, and has served as an Associate Pastor since that time. Ronnie also continues to be involved with the Praise & Worship ministry at Wellspring, and has written a fair number of songs over the years that are still used often in the worship meetings.
Ronnie and his wife, Jenny, reside in Collinsville, Virginia.
---