Find out who's coming and about other special events
---
July 9,  Abner Suarez

Abner Suarez at Wellspring July 9th at our regular Sunday Morning Service and again at a special meeting that evening @ 6 PM
---
July 16 Church at Lake Phipott.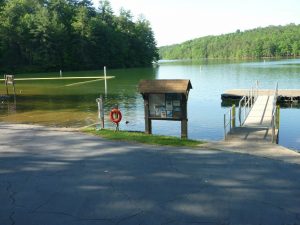 We will meet at 10:30 at Salthouse Branch Site 094, Loop SBRA (tell the guard house as you enter) Philpott Lake for Praise, worship and preaching followed by a covered dish/ cook out.  Then we can the day swimming, hiking and more.  We are asking all members to bring picnic sides and desserts.  There is a maximum of 10 cars included in our rental, (first come basis) so carpool with as many people as possible.  After the first 1o cars the park will charge $5.00.  Invite friends and family.  Josh Kendall is the contact person for the day.
Directions:  from US 220 , turn onto Henry Rd. (SR-605), go 6 miles; turn left onto Knob Church Rd. and go 2 miles.  Turn left onto Salthouse Branch Rd. and follow signs to the entrance.  GPS users: Do NOT use SR-727 (Stoney Brook Lane) or SR-894 (Johnson Hill Rd. )
---
August 13,  Ricky Leonard

Evangelist Ricky and Mary Leonard will be sharing on August 13 at 10:30 AM and 3 PM.  We will have a coverd dish dinner following the morning service at around 1 PM.
---
August 19,  Blues and BBQ at Wellspring's Amphitheater
Wellspring Fellowship and TRASH Ministry is sponsoring a Blues Concert.
August 19 Danny Brookes (dannybrooksmusic.com) and Lil Miss Debi  with Landon Spradlin (landonspradlin.com) and other local artists at Wellspring Amphitheater for Blues and BBQ.  Bring your own chairs.  BBQ @ 6 pm followed by the concert at 7.  Donations will be received for the Southside Survivors Center.
Danny Brooks is known as the "Texassippi Soul Man" and performs with his wife, Lil' Miss Debi.  Landon Spradlin, pastor of  The Move in Gretna VA, is the president of Musicians Fellowship International and has recently been inducted into the International Blues Hall of Fame.